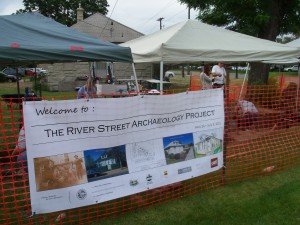 (This post was written for the Day of Archaeology 2015. It has been reposted on this website with permission. You can see the original here)
This summer, I found a greatly underestimated hotbed of public interest in archaeology. Was it a small neighborhood near Columbus, Ohio? What about Edinburgh, Scotland? Or, perhaps it was Washington D.C.?
All of those places are excellent examples of how heritage conservation, archaeology, and public interest have converged and resulted in excellent public archaeology programs. They are communities that serve as examples of what can and should happen when archaeology and modern societies collide.
However, I realized Boise, Idaho has the potential to become one of those flashpoints of engagement between archaeologists and interested publics.